Caution
Grizzly Films is a
wild production company
We are based in Brussels, Belgium.
---

---
The Grizzly
Your loyal friend
GRIZZLY FILMS PRODUCES MOVIES RELATED TO SOCIAL, CULTURAL AND ENVIRONMENTAL ISSUES.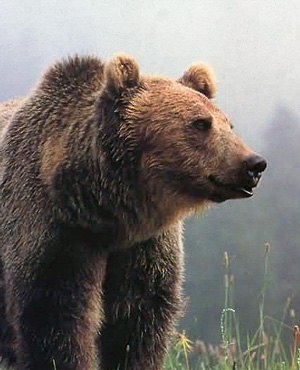 Through filmmaking we believe we can make a difference. Films have an incredible potential to communicate ideas that can change the way people think and act. We want our productions to be moving, deeply focused on human beings.
We do this through fiction, documentary, webseries, webdocumentary, NGO movies and music videos. We work on an international level. Wildly, but always professionally.
Gender: Male
---
Birthday: 15 / 03 / 2010
---
College: The Wild
---
Major: Hunting
---
Instagram Account: @thegrizzlyfilms
---
Favorite Color: Morning Sky Blue
---
Favorite Book: "Into the Wild" by Jon Krakauer
---
Favorite Movie: "Grizzly Man" by Werner Herzog
---
Favorite Food: Salmon
---
Favorite Quote: "If you're going to be a bear, be a grizzly"